The Ninja/Pirate War
4.15.09 by Ben
Some of you may be aware that Tim Clark posted a note about great "piratey" things to do. Of course, for die-hard Ninjas (redundant, I know), this was nothing but an open declaration of war.
Petty? Yes. Meme? Yes. Fun? Absolutely.
So, without further ado, a list of excellent Ninja things to do, as well as why Ninjas are better than Pirates.
Things to Acquire:
A Ninja Lair (a basement)
Ninja Weapons (for great justice!)
Ninja suits
An enemy to stealthfully follow and assassinate
Actions to Perpetrate:
Stealthy sneaky Ninja plans to take over the world
Follow and Assinate target (apologizing, of course, to friends and family with very classy ninja flowers)
Celebrate with a Ninja party
I do not have a list of reasons as to why Ninjas are better than Pirates, but it will come. Meanwhile, feast your eyes on these works of beauty, courtesy of Google and Wizards of the Coast.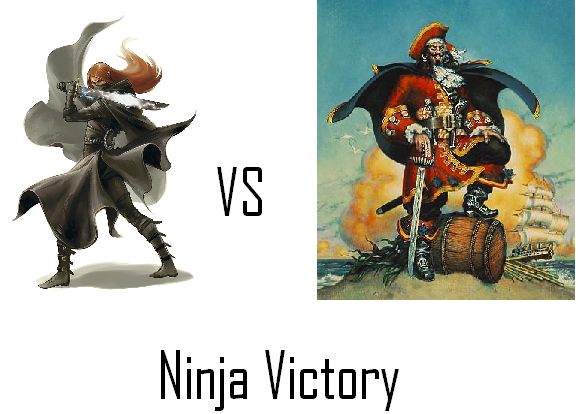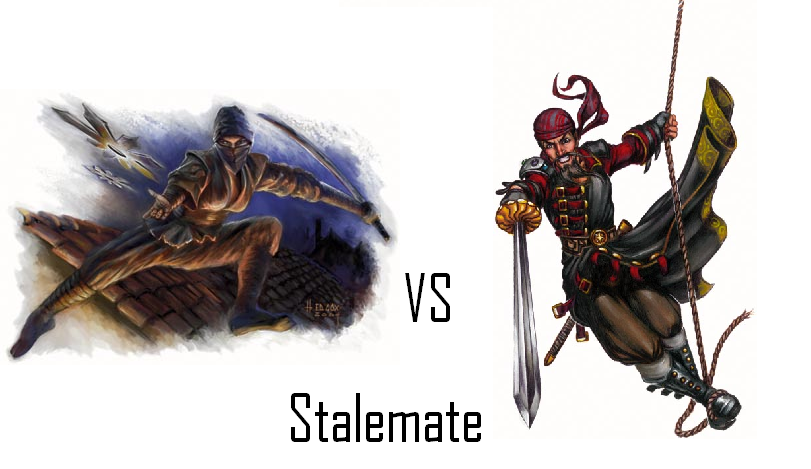 Word.